Royal Industries Acquires DLX Line, Pamcolite Line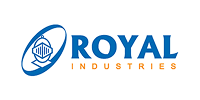 Royal Industries, Brooklyn, N.Y., announced that it has acquired Brooklyn-based DLX Industries and the Paulmay Company's Pamcolite Line.
"The acquisition of the DLX Indusries and the Pamcolite line is a perfect complement to Royal's line, which includes vinyl specialties from card cases to clipboards, portfolios to pocket planners, as well as unique imported items that were added from last year's acquisition of the Waldor Line," said Ari Ruden, vice president of Royal Industries, in a statement. "We are very excited to be adding all of the unique products DLX Indusries and Pamcolite had to offer, such as menu covers, diploma cases, pens, pad boards and clipboards, as well as its collection of tote bags and other great union-made products."
Royal Industries said that it has begun the moving process to include everything in its Brooklyn headquarters.
"Both Royal and DLX have been friendly competitors for decades," said Mark Stewart, CEO of DLX Industries. "And just as DLX is a leader in menu covers and higher-end items for the industry, Royal holds the same esteem in vinyl products. It was a great matchup. We were approached about the acquisition, and [we] felt it made sense, as I know my customers will get unmatchedd quality and service from Royal."
For distributors, all phone numbers, orders and questions for DLX Line and Pamcolite Line should now be directed to Royal Industries in Brooklyn.
For more information on Royal Industries, visit www.royalindustries.com. For more information on DLX Industries, visit www.dlxonline.com. For more information on Pamcolite Line, visit www.pamcolite.com.
E
Brendan Menapace
Author's page
Brendan Menapace is the content director for Promo+Promo Marketing.