After the ups and (way too many) downs of 2020, professionals in the promotional products industry are feeling unsure of which products will be trending in 2021—and of where to find those sweet, sweet sales.
Here's the good news, kids: Products that enhance self-care, double as PPE and let consumers indulge in luxe living will be even hotter in 2021 than they were in 2020.
Here's the better news: Not only are some industries still thriving, but they're on track to do more business than ever.
Read on to learn more about the best industries to target this year and the products which pair oh-so-beautifully with them.
1. The Work-From-Home Workforce
As many offices continue to operate virtually, businesses both huge and tiny are on the lookout for products that will keep their employees productive, happy and motivated (i.e. living their best lives).
Entice them with items that will help their employees work from home like true bosses, such as the Flight Flap Pro premium phone and tablet holder. (Yep, it's not just for flying!)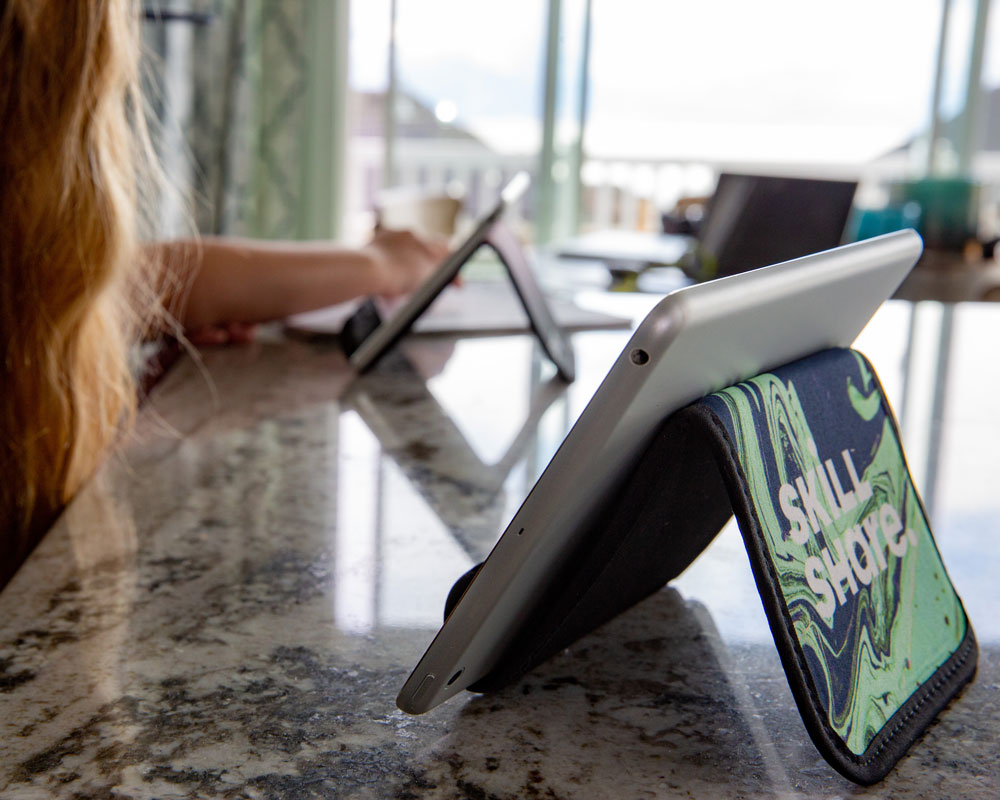 Designed with functionality in mind, this dope dye-sublimated accessory bends and folds to accommodate almost any work-from-home set-up. Customize it with a full-color logo to keep your brand front-and-center—exactly where it belongs, right?
2. Shipping Companies
Everybody, and we mean everybody, is having more products delivered directly to their homes lately. That means e-tail companies are surging and shipping/logistics companies are running a brisker business than ever before.
Jump on this trend by looking for your region's biggest shipping, courier and delivery companies. They're likely to be in need of apparel and protective gear for their new employees that can be branded with their logo, as well as thank-you gifts that will help them retain their current awesome workforce.
When it comes to protective gear, look no further than the 1/2″ Polyester Mask Keeper. It's ideal for delivery drivers who want to safely remove their masks while driving.
Secure and convenient, its lanyard can be tailored to any brand's color palette and customized with a logo.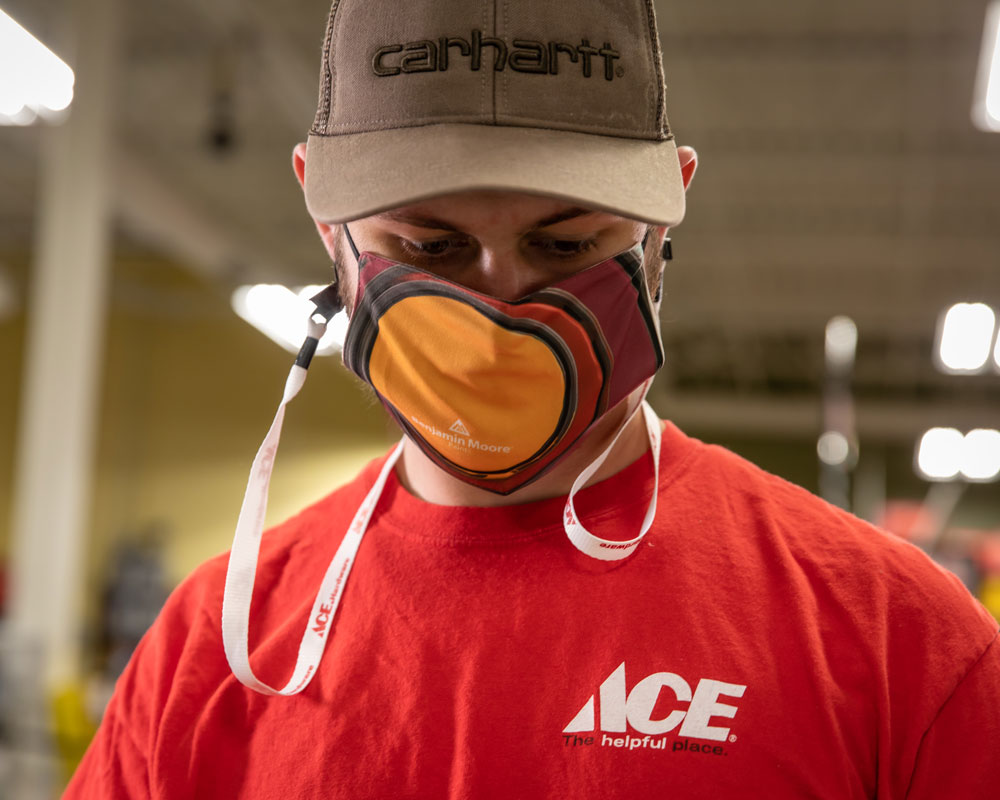 While you're at it, why not throw in a new classic: a branded mask. Branded masks protect staff while also acting as a round-the-clock advertisement to customers, making them a win-win proposition.
The Phoenix 2-Ply Dye-Sublimated Face Mask is a super-soft cloth mask option that looks almost as great as it protects. Brand it with your full-color logo to ensure your new staff make a healthy fashion statement.
As for thanking current employees, what's a better thank-you gift than something these road warriors can truly use: the 16 oz. Thermos® Stainless King™ Stainless Steel Food Jar? Fit for a king—or queen—it preserves your food for hours, whether your lunch is a bowl of hot chili or a crisp Cobb salad. Nom!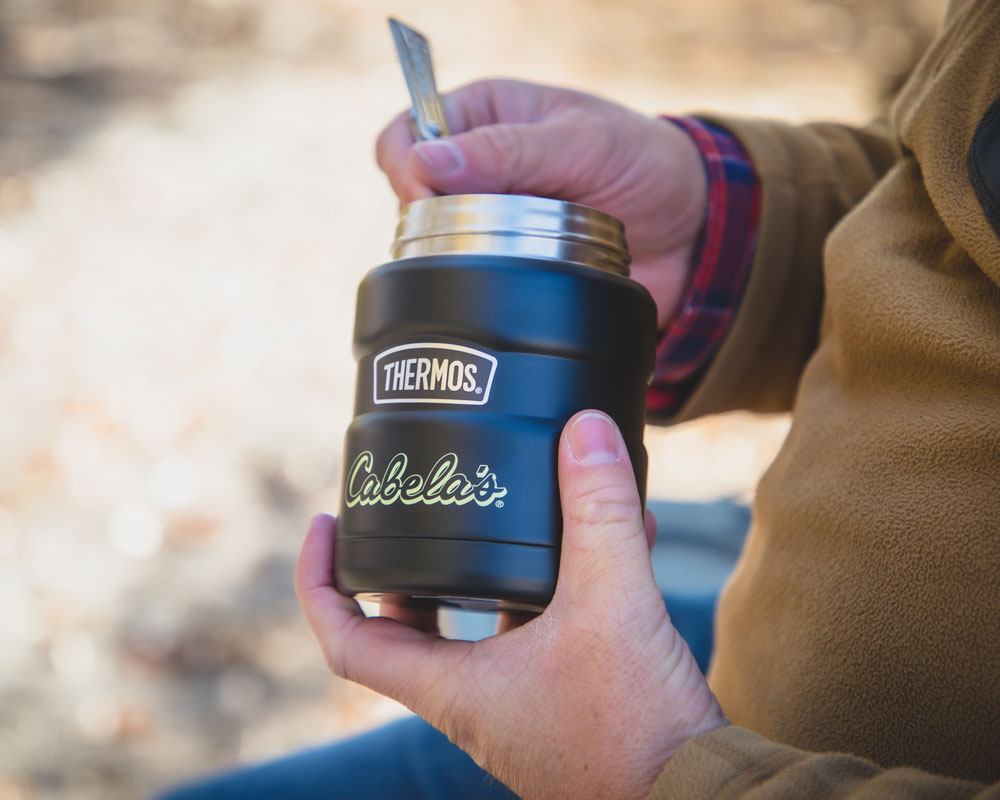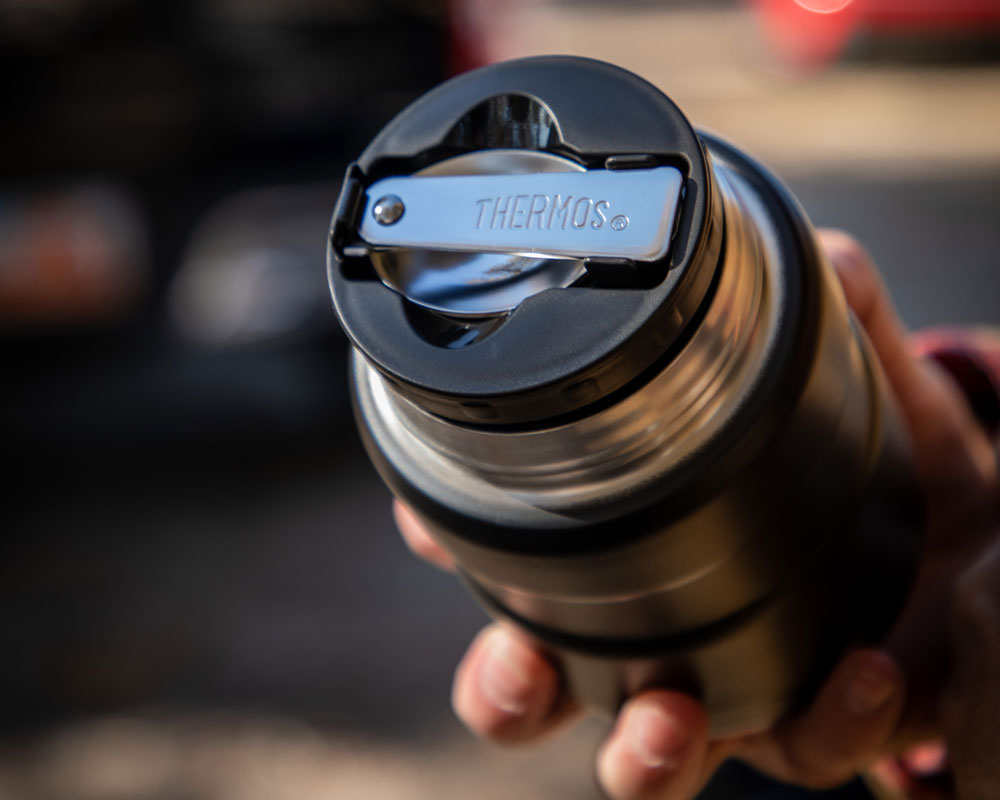 3. The Health Care Industry
You don't have to be a rocket scientist to understand that the health care industry is busy, busy, busy right now. While they're likely covered for PPE, items like this 8 oz. Bullet Sanitizer with Pump should be popular in less formal health care settings, such as senior living communities.
To thank frontline workers, look to bath salts, candles, and other products that will promote chill Zen vibes during their much-needed time off the clock!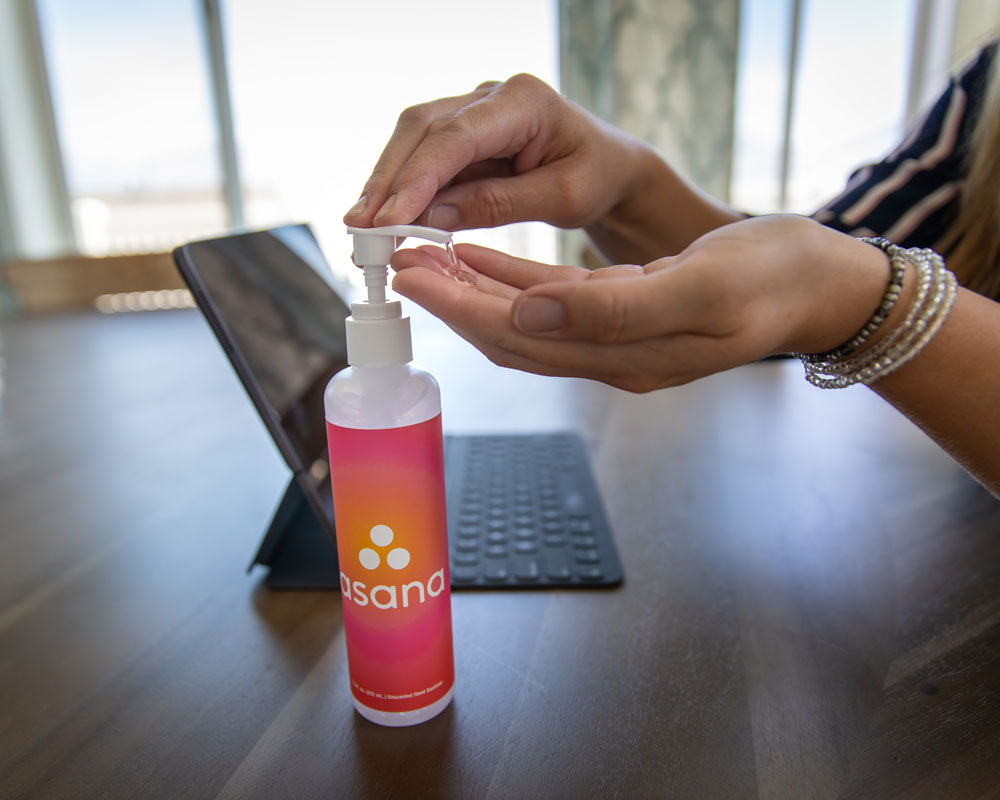 4. Tech Companies
With everyone staying inside, do you know which companies are reaping the benefits? That's right—tech companies. People are more online than ever, and that's not exactly hurting their bottom line.
To reward their employees, who are working harder than ever, steer these companies toward the Think Tank Gift Set. Filled with handmade items, including a 16 oz. wide mouth mason jar wrapped in a handcrafted leather sleeve, a leather-covered mini composition book, a sexy leather wrap bracelet, a laser engraved cube puzzle and more, this set doesn't whisper "luxury"—it screams it!
5. Nonprofits
With the pandemic exacerbating many existing social problems, nonprofits need to generate more donations, period.
To support their promotional outreach, emphasize gifts that will resonate with their typically wholesome, conscientious and health-conscious donor base, such as the brandable 24 oz. Thermos® Hydration Bottle with Rotating Intake Meter. Sleek and ergonomic, its Rotating Intake Meter allows you to track your daily water intake—ensuring that consumers see your logo multiple times a day. Did we mention it ships next day with ZIP-IT?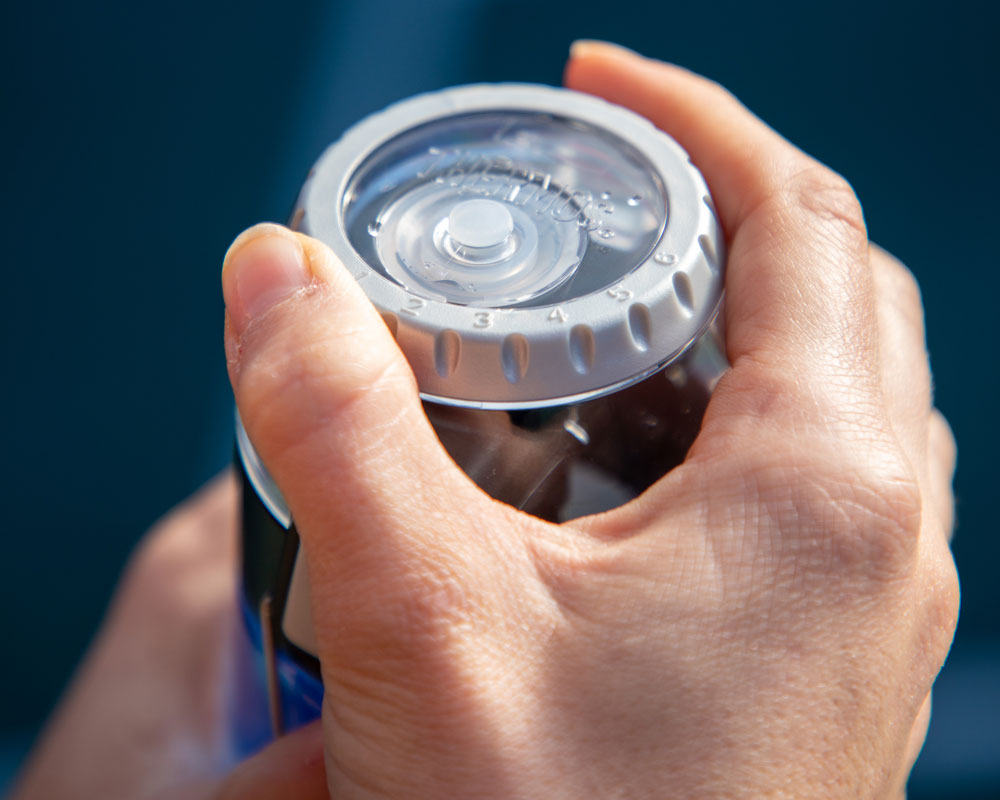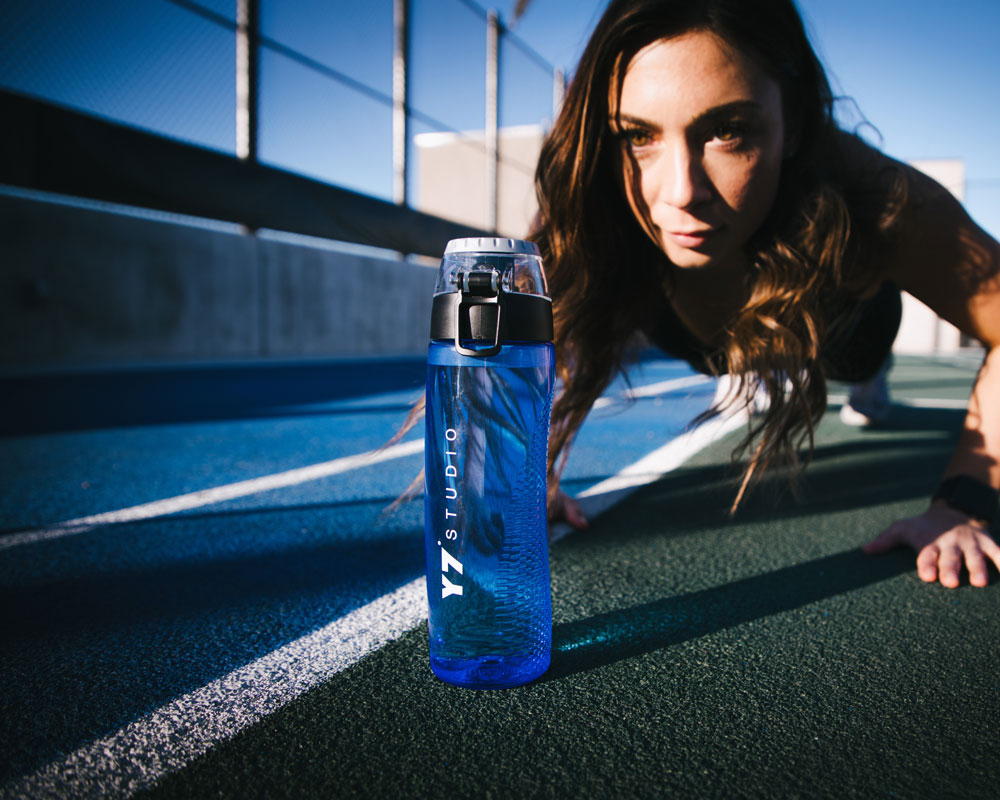 Budget-limited nonprofits will dig less expensive swag that hits the same notes as this Thermos®, such as this USA made 1 oz. Clear Sanitizer in Round Bottle. Simple and affordable, this merch is also sure to get used, and you can customize the scent!
Finally, nonprofits with staff who work in the field will appreciate the Value PPE Kit. They—or the people they serve—get three one-time-use sanitizer packets in every kit, plus three sets of protective disposable gloves, and one disposable face mask, all conveniently stored in a customizable, branded zip pouch with your full-color label. What's not to love?
6. The Hospitality Industry
Believe it or not, many restaurants offering take-out are doing just fine, as are inns and hotels with social distancing options (especially those that offer "getaways" outside of urban areas).
Consumers like these appreciate swag that offers a safety assist, such as the USA-made 10 mL. CleanZ Pen Sanitizer. It's easy to stash in even the smallest bag and will be popular with those who are traveling for business (i.e., big-time hand-shakers). All of our sanitizer ships next day with ZIP-IT too!
Meanwhile, hospitality staff will be well-served by the Rogue Folded 2-Ply Dye-Sublimated Face Mask. With comfy straps and the option to add your full-color branding to one or both sides, this 2-ply mask is perfect for customer-facing staff.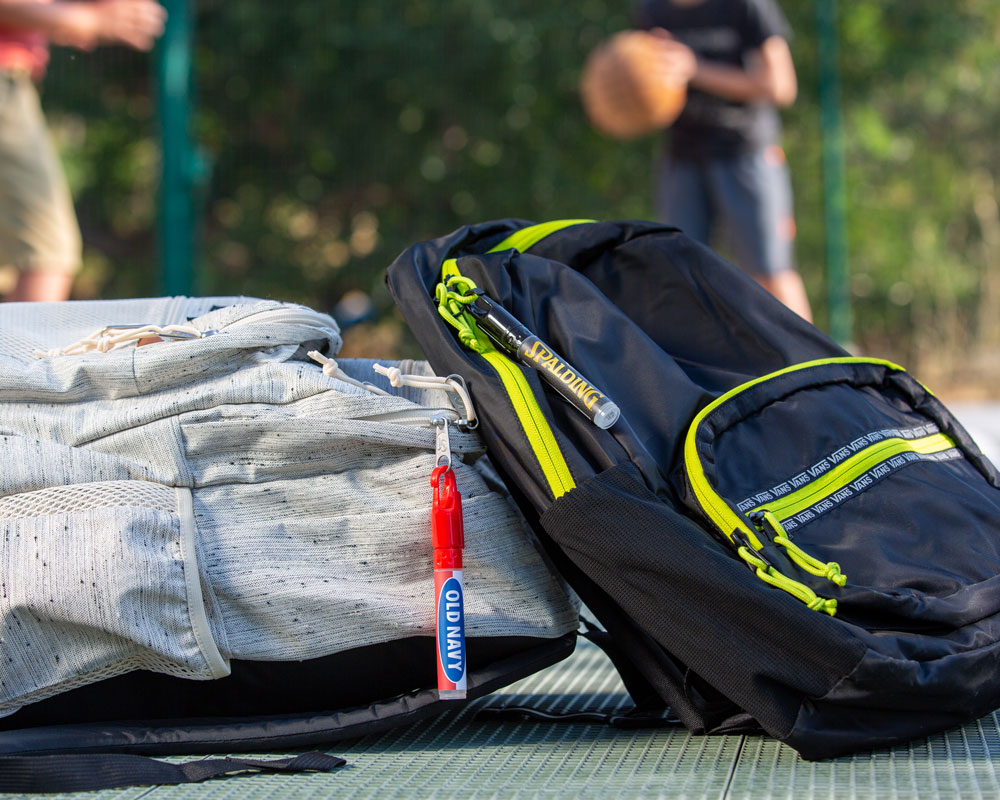 7. The Education Industry
School's not happening in person everywhere, but it will be soon! Even more importantly, adults are also taking far more classes online. According to Inc. Magazine, that's due to so many people having more time on their hands (well, duh).
With education brands unusually flush with cash, you may be wondering how to appeal to their customer bases. Two words: personal care. Personal care products have the advantage of appealing to wide swaths of people while also being an affordable entry point for companies that are new to the swag game.
We suggest they kick things off with our SPF 15 Lip Balm in White Tube, which is one of our most popular products. Available in a vast array of flavors, this beeswax-based balm will compel customers to associate your company with sheer deliciousness! Add a logo and you've created a fully immersive brand experience for a très affordable price.
Later this year, education brands will want to invest in comfortable PPE for their staff. Give them hours of painless safety with the Raven 3-Ply Dye-Sublimated Face Mask. Made by Gildan, these masks come with not one, not two, but three-ply protection. Two sets of ties go around the head and neck, so teachers can do their thing without distracting ear loop aches.
8. Event Planners & Trade Show Organizers
Not every event or trade show was canceled in 2020. Instead, they moved online, a trend that's likely to continue throughout 2021.
To make these virtual experiences more, well, real, some special sauce is needed—customized swag that these companies can drop-ship to attendees.
Capitalize on that need by offering these digitally savvy consumers a tool they'll love: The Momostick™ Phone Grip. This device attaches to the back of your phone and makes it easier to take high-quality photos, plus it doubles as a phone mount while you drive. Brands can customize the Momostick™ with their logo, rendered in glorious full-color direct print. Tasty, right?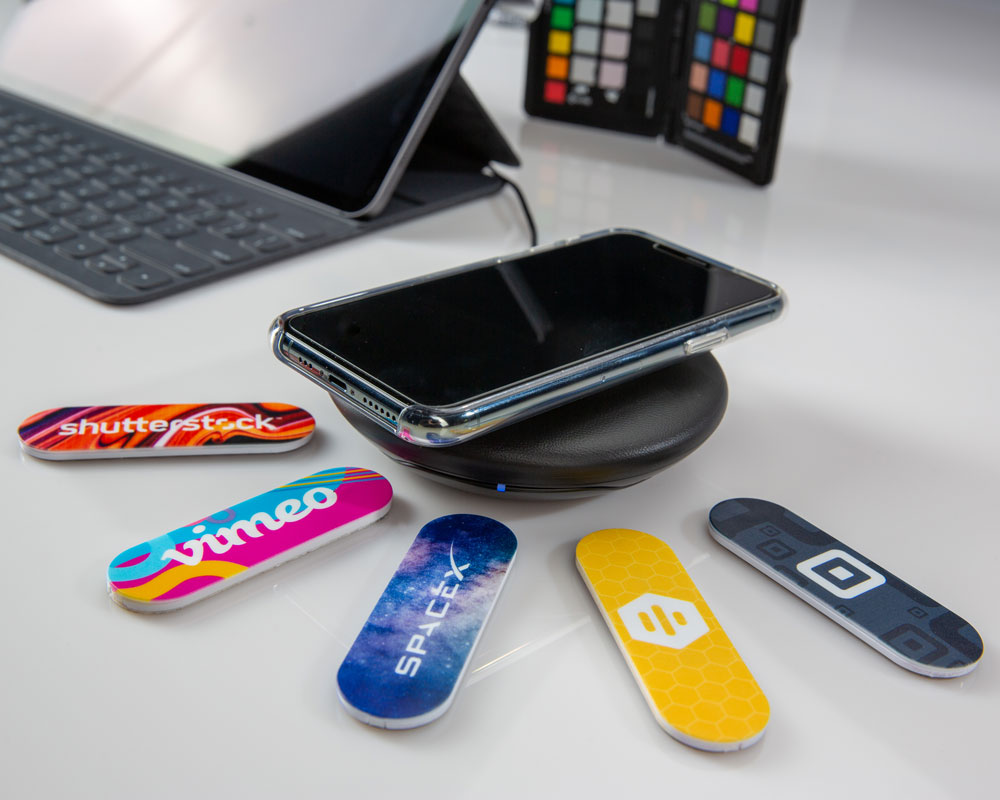 Pair it with a piece of equipment that's irresistible to telecommuters and frequent travelers alike: an imprintable 16 oz. Thermos® Guardian Stainless Steel Direct Drink Bottle. It works as hard as you do, keeping hot drinks hot for up to 10 hours and cold drinks cold for up to 24 hours. What else do you need to take over the world?