The Perfect Fit
If you're not selling both print and promotional products, here's why you should be
Five industry distributors on why it's necessary to sell print and promotional products in 2021, how to get started and how to do it right.
by Amanda L. Cole
February 2021
Are you a promo distributor or a print distributor? Or, are you a print and promo distributor? There was a time when these were two different paths—two different industries even. You either were well-versed in substrates and printing methods or knowledgeable about decoration methods and the dozens of promotional product categories. Bob Schwei, vice president of business development for iPROMOTEu, Wayland, Mass., described an industry show with print and promo distributor attendees about 25 years ago as "a middle school dance." But that's not the case anymore.
"It was literally print distributors and brokers on one side of the aisle and promotional folks on the other," he said. "And I talked to some senior executives of these larger print brokers—and this was in the late '90s, early 2000s There was no way in heck we were going to do that. We weren't going to sell promotional. It was another sandbox to play in, but now you fast forward to this time, and if you're not crossing over to print [and] selling promo or the promo folks selling the print, you're getting run over. It's going to be hard to stay in business."
To make sure you're ready to start 2021 on the right foot and find ways to grow your business after a grueling 2020, we'll lay out not only why you should delve into selling both print and promo, but how to gain knowledge of the unfamiliar side of the industry and discover the best crossover selling opportunities. Print and promo distributors who have already done the work themselves will also share some of their successes and lessons they've learned along the way.
MAKING THE LEAP
Though you may still find success in just print or just promotional sales, walking that narrow path may eventually lead to a ceiling for your business. After all, a common theme seems to be: If you're not doing it, someone else already is. Meaning, if you don't embrace both now, you'll lose customers when your clients eventually find a distributor that makes their lives easier by selling both print and promo.
Offering print and promotional products is just one way to create a seamless user experience for your existing customers, and it doubles as an extra perk when luring prospective customers to your business. Schwei believes becoming a single-source distributor puts you top of mind for end-buyers. As a result, that approach increases market share in any given account and, therefore, boosts overall profits.
"I would say survival means you need to create a point of differentiation," Schwei said. "... So in order to show the value here, yes, the No. 1 goal is to maximize your opportunities within any company to gain almost 100% market share if you can. And to do that, you've got to spread out your breadth of products. So, instead of just selling the pen and mug, the brochure and business card, for instance, needs to follow. … If you have just a strict promotional person and and just a printer working the same account and one all of the sudden decides to go crossover to the other side, more than likely that customer is going to just want to work with one supplier versus the two as long as client deadlines, etc., are being met."
The jump to selling to both industry segments is also a necessary move as certain items become heavily commoditized, Jake Chanson, chief experience officer for Meridian, Loves Park, Ill., said. In order to gain market share, you need to offer something your competitors can't.
"If you don't want to be stuck as a one-trick pony per se, I would suggest diversifying now," Chanson said. "And print and promo are great because they do go hand in hand. … I think having the mentality that there's a lot of consolidation going in the industry, there's a lot of direct to end-user competition—the Amazons of the world, the Vistaprints of the world—[and] they're going to start targeting your customer base and push their products on them right away. They already are. If you're not going to offer a consolidated experience to basically try to avoid having your customer look elsewhere for something, then you might miss out on opportunities."
Part of developing good relationships with customers is to listen, and sometimes that evolves into meeting additional customer needs. If clients continually request promo services even though you're a print-only company, it may be time to consider the opportunity to provide those in-demand services—at least that's the avenue Meridian has taken. Central Valley Business Forms, Visalia, Calif., also took a similar approach.
As its name suggests, the company's roots are in selling business forms. Gary Amon, who cofounded the company in 1978 and is now the sole owner and president, said adding promotional products eight years after launch "catapulted our business to another level." It began when one of Amon's sales reps was working with a local minor league baseball team that was seeking a few promotional items, including lapel pins and keychains. Once the distributor determined the project was doable, the crossover began.
"That initiated the whole process, and then it just kept building," Amon said. "Once our sales reps could see there's a profit in this stuff, they began going after it as much as they could. The most difficult thing was to tie it into us. We're traditional printers on paper. [We needed] to get our customers educated enough to know that this is what we do also."
John Vo, a former computer network developer, founded Encino, California-based WHOOPLA in 2002 on the basis of bringing unique, out-of-the-box solutions to brands. He's leaned on an approach of coming up with solutions that provide an experience for the recipient or end-user, and having an arsenal of both print and promo products to consider has assisted in creating those effective promotions with larger margins.
"What that does is that shows our clients or helps put in our clients' minds that we are more than just slapping a logo on here," Vo said. "We can come up with actual solutions for them, solutions for how to solve what they want to get done on their end, whether through virtual events or programs or just marketing campaigns. So, we're showing them that we're more comprehensive than just the regular, run-of-the-mill promo product distributors that are selling on price online. … We're not in the business to compete with them, because we can't. I don't want to sell a pen for a penny profit. You know what I mean? I want to get those projects where we can charge what we want to charge because the clients know the value that we bring to the table."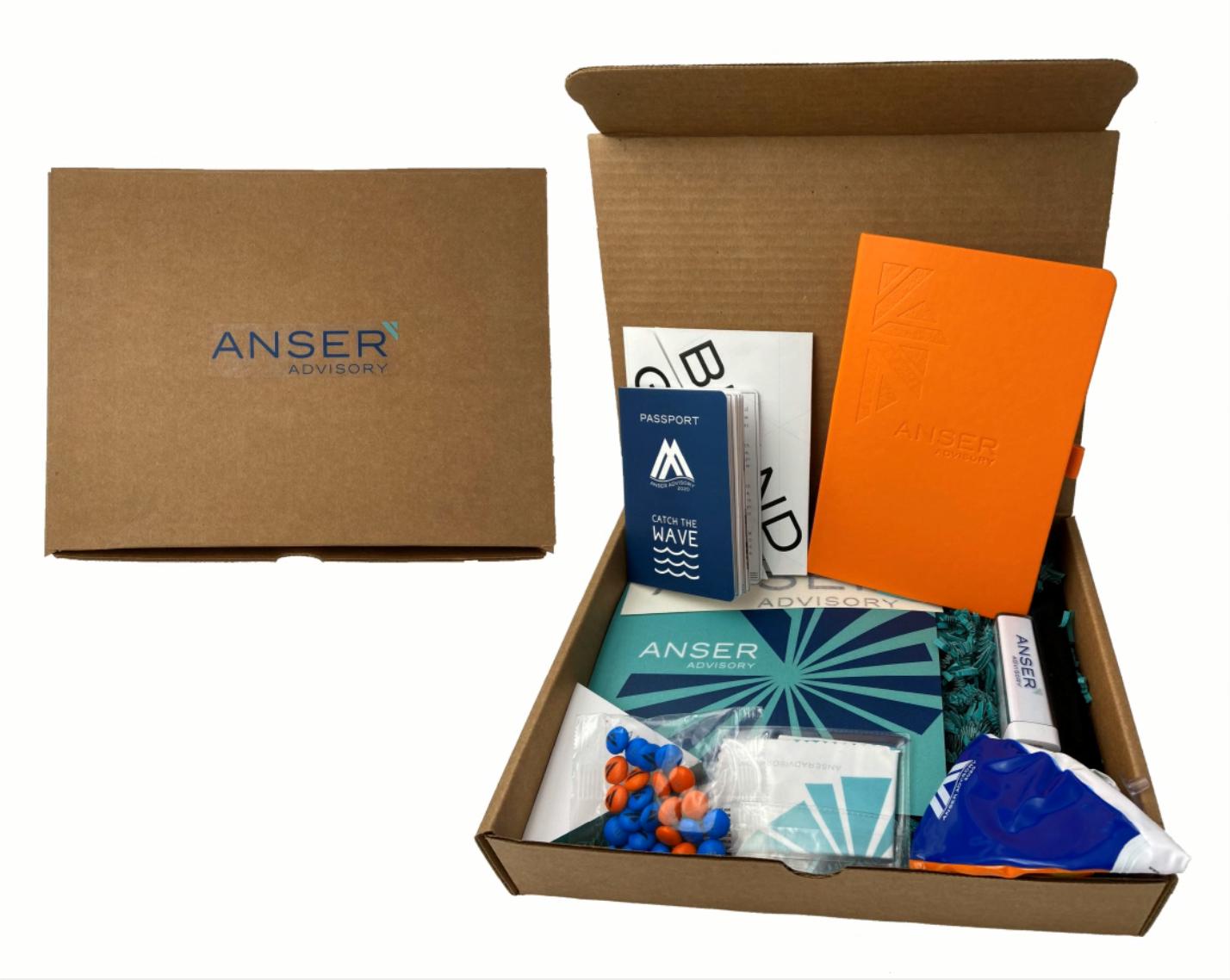 LEARNING THE ROPES
Once you decide to make the leap, having the resources and education are key for a successful integration. To ease any learning curves, there are four ways to ramp up your knowledge on the unfamiliar side of the business—acquire a company, hire subject matter experts, rely on vendors and educate yourself.
Meridian launched three decades ago as a print manufacturer and quickly began acquiring multiple print, promo and office supply businesses. While the mid-1990s introduced the company to promo through acquisitions, its true launch came at the start of the 21st century. Meanwhile, HDS Marketing, a Pittsburgh-based promo distributor since 1992, added apparel decoration soon after its formation and made the leap to print five years ago by acquiring Cleveland-based Stuart and Associates. Though the new company had some promotional products accounts, its print capabilities were the main draw, and HDS quickly integrated them into its main business.
"We're actually complementing a lot of our products with print pieces as well," said Mark Algeri, vice president of sales for HDS. "Print just isn't the standard brochure or business cards—it is packaging, it is being able to combine a promotional product along with an educational print piece and offering the fulfillment side of it as well. … It's allowed our sales reps to provide a solution that a lot of our competitors are not [providing]."
While acquisitions offer opportunities to almost instantly expand into previously unserved areas, finding the best structure for your business can vary or even change over time. One such model can involve having subject matter experts on staff, a model Meridian has used for a number of years.
"[Print sales reps] would just forward that request into our promotional product department and [subject matter experts] would manage the whole deal for them from start to finish," Chanson said. "So if you were a sales rep, you had this support team in-house that would basically handle any sort of request that came in. Obviously, it was your client, but you had a group of SMEs—subject matter experts—in the background working to procure the items for your client."
iPROMOTEu has subject matter experts available for affiliates that not only offer product expertise, but also provide account forensics to address how each client can be better served with a mix of print and promo. Though the distributor's roots are on the promo side, Schwei estimated the overall mix has evened out with its vast base of promo affiliates now selling print in addition to print distributors who have dedicated about half of their business to promo since joining.
Having dedicated subject matter experts on the payroll may not be possible, but there are more low-cost options, like leaning on your vendors. Even with experts on staff, Meridian still falls back on strong relationships with a select group of suppliers, to the point of having personal relationships and cellphone numbers that grant virtually on-call support. Chanson also pointed to what he called "conglomerate" suppliers—vendors that offer hard goods and apparel—as solid places to start for print suppliers making the jump to promo.
Echoing the importance of supplier relationships in the learning process, Vo finds the best vendor partners are the ones who are willing to teach him and his team. That includes jumping on virtual calls to chat directly with clients. After all, no one knows the product better than the supplier.
"We find that the people who want to teach us can be the best partners because it makes their jobs easier too," he said. "And then we all learn and we all can make the projects go much more smoothly."
HDS has even teamed up with local print shops. Algeri advised touring shops to get a feel for how they do business, but he warned a broader plan should be developed before jumping into the unknown and jeopardizing a relationship with a long-time customer.
"Do a small project that's at no cost to the client," Algeri said. "That might be a good way to establish that relationship. Print products in a small run typically don't cost that much, so run those business cards or those brochures at no cost to the client first to gain their trust. And If something goes wrong, it was at no cost to them."
While Meridian used to primarily rely on subject matter experts, over the last decade or so the distributor transformed its system so each rep has the tools to sell both print and promo products, but can fall back on subject matter experts if needed. To accomplish that, there are industry associations, search engines and trade shows that can help you become an expert on either side of the industry. Meridian even hosts monthly product showcases with vendors. For Central Valley Business Forms, education on promotional products has transformed the company to about half promo and half print.
"It takes a while for the sales reps to get comfortable with both sides of it if they've come from one or the other, but It's increased their sales considerably," Amon said. "And once they get comfortable, it's just another product. It's just another print order."
Learning extends to gaining knowledge from past work. After the first banner sale, the team will have more knowledge about banners. Also, those previous projects may help a future client who wants a similar outcome. WHOOPLA keeps a detailed spreadsheet of notes and takes studio photos of its final projects.
"Sometimes a picture's worth a 1,000 words," said Vo. "'Hey, can you put together a kit that's like this?' 'You mean like this?' 'Yeah, kind of like that.' And already you just knocked out two meetings in one picture."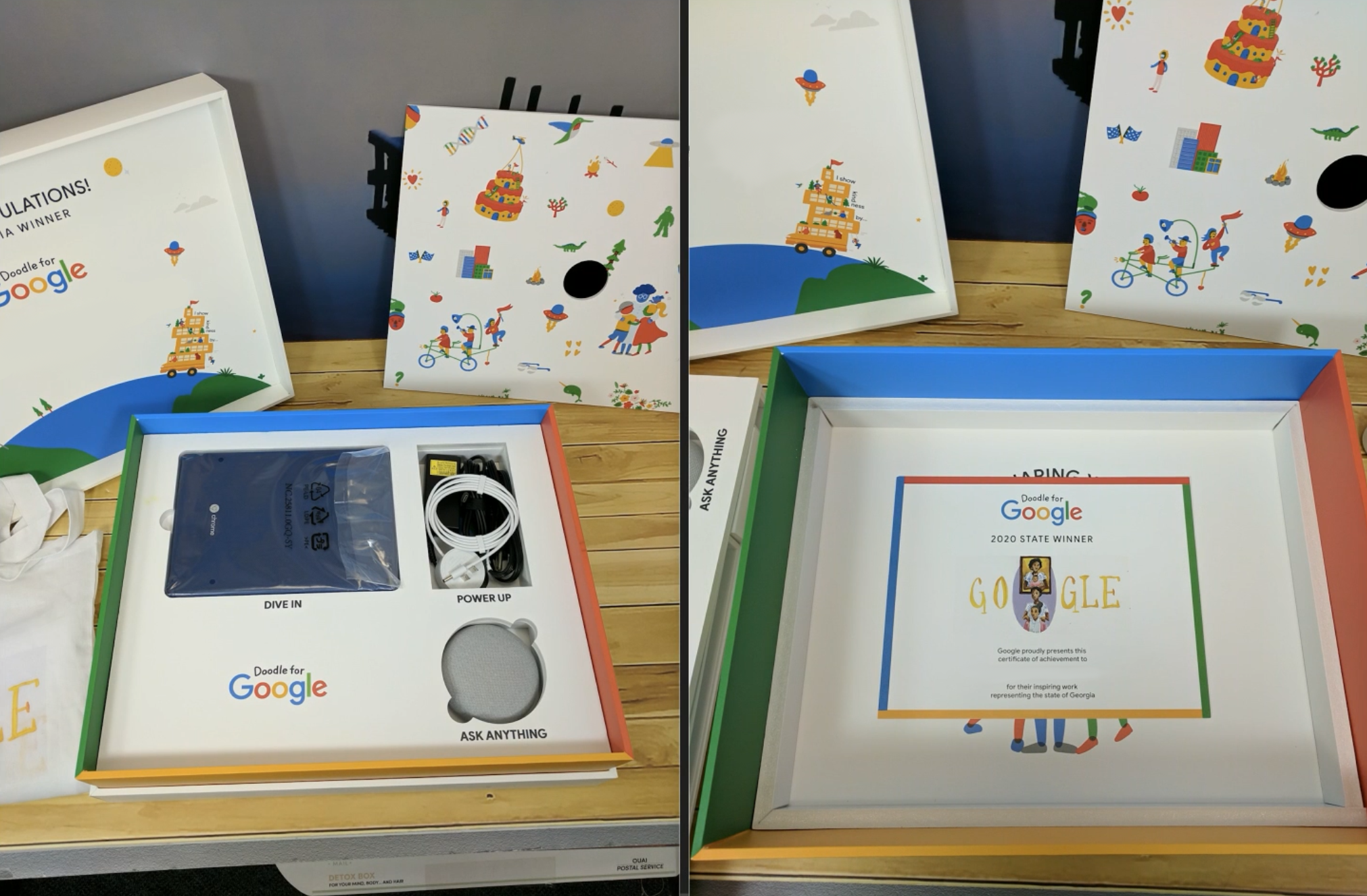 FINDING CROSSOVER OPPORTUNITIES
A year ago, trade show floors abounded with print and promo products. Those trade shows have gone virtual for now, but when they return to in-person, they're a great place to look for crossover sales inspiration and opportunities.
"Everyone's going to hand out a brochure or a marketing kit or a business card, and they're most likely going to be wearing a polo and standing behind a table-throw giving away some sort of merchandise item," Chanson said. "So, that was an easy target for us right away. We targeted a lot of trade show opportunities for our clients and tried to be the sole servicing provider for that trade show—everything from the booth to the apparel to the print to the promotional."
Another way to reach customers with crossover selling is through company stores. HDS has been supporting businesses with e-commerce since the 1990s, so when the distributor introduced print into the mix, it seemed like a natural path to allow its customers to buy all their needs in one centralized location.
"We were already doing it for the coffee mugs and the T-shirts," Algeri said of e-commerce stores. "Why not put the business cards and brochures and other print-type items on the sites as well for their individual offices to purchase? And our technology is very intuitive, so it allows us to basically take a print order, create the artwork all online and pass the order directly to the printer. So, it saves a lot of time as well."
After offering e-commerce for more than a decade, Meridian has been pushing harder for that business over the last five years and noticed a big uptick with the overall shift to remote work during the pandemic. Meridian currently has more than 150 live stores. Chanson estimates that 80% to 90% of those have a mix of print and promo products, and each store champions the company's user experience.
"Let us come in and present ideas to you, let us build you a company store where you can hand select items that we can procure for you, and let us be the ones that are the constant relationship, reminder, type of partner," he said. "We're going to be the ones bringing you ideas hopefully before you see it elsewhere, so I think you just need to stay very proactive, you need to talk about long-term relationships—which, in the end, will improve that customer experience on a personal level, but then also offer you some consolidated cost savings in the end."
Being proactive means thinking bigger when doing the same order year after year isn't a given—not only budget-wise, but practically. This became apparent during 2020, when business came to almost a complete halt for a brief time and distributors were forced to diversify, possibly without even realizing they were doing so. Since then, the line between the sides of the industry has become even blurrier than it once was, as promo distributors sold print and vice versa. Last year's most in-demand products—banners, hand sanitizers, floor decals, plexiglass dividers, cloth masks and more—are prime examples of crossover items being sold on both sides of the industry. Some products don't even fall neatly into one category or the other. Schwei, whose background is primarily in print, has a long-running debate with colleagues about which side of the industry calendars belong in.
"There's a tough time to quantify what's print and what's promotional," he said. "I mean, people have been selling calendars for years on the promotional side. Well, that's ink on paper. … So people may already be doing it and not even know about it."
Algeri added that the pandemic turned the industry from want- to need-based projects, which he expects to carry over into 2021. While the market may already be oversaturated with PPE, print can serve as a distributor's upper hand over competitors.
"I think adding print to the mix sets you apart from the person who might just be selling masks or hand sanitizers," he said. "Obviously, you want to have a plan when you're selling something, but go in there with an educational plan that you're utilizing these promotional products and utilizing print to help educate the client and their employees."
While PPE sales from April through June 2020 helped HDS to achieve strong annual growth over 2019, kitting and fulfillment is also a bright spot for 2020. The company doubled its number of kitting and fulfillment projects, which it handles at its Pittsburgh headquarters as well as Cleveland and Phoenix locations. These projects include kits for welcoming new employees, working from home, employee or customer appreciation and safety programs. Though primarily seen as a promo item, kits can include print items like letters, postcards, HR guides, laptop labels, welcome books and more. The box itself, usually customizable, is a printed item.
"We're now putting kits together with promo and print and apparel and packaging that we're now mass distributing all over the country, shipping them into individual homes and offices," Algeri said. "So yes, if somebody needs the opportunity to grow their business, obviously fulfillment is definitely something they should definitely get involved with for sure."
But kitting can be more than that. Creative mailers can be simpler and still result in a large order for the distributor and an effective promotion for the client. Amon has a congressperson client who mailed donors thank you letters with promo aspects, like a collapsible can cooler, puzzle, mask or a combination of a pen and letter opener. Schwei listed a variety of creative mailers that help differentiate distributors from online, price-based distributors, whether it's branded 3-D glasses and marketing materials, augmented reality instruction manuals with a promo item, or a cardboard holster that turns a cellphone into a virtual reality player to present a marketing video that's packaged with a mug and coaster.
"A customer is not going to ask you most of the time, 'Hey, I want a box. I want to put this stuff into it,'" said Schwei. "Most of them don't know what the capabilities are of the industries. As distributors, we need to lead and guide them and help them understand what will work in their scenario."
If you haven't yet gotten into kitting, the opportunity is likely still there. While kitting was a small portion of WHOOPLA's business prior to 2020, the distributor tripled its average annual kit sales, which ended up saving its year. Vo admits kit demand may die down when things return to normal, but for his tech and beauty brand clients have been working on virtual trade show kits for 2021. Even when trade shows return to convention centers, a great kitting experience will always be welcomed in limited quantities to create a buzz.
"Kind of the FOMO [fear of missing out]—'Oh, I wasn't there to get that kit at the very beginning of the trade show. ... I missed out. I better be there next year,'" said Vo. "[Or,] 'Oh man, I saw this on social media. I want this. How do i get this?' We see this with a lot of our clients. If you give them a really cool experience and people start posting on social media, they get a lot of buzz about it."
Find those virtual education sessions, start reaching out to new vendors on the opposite side of the industry and comb through your accounts to see where crossover opportunities exist to ensure your business gets off to a great start in the new year.
"Use 2021 as a benchmark or as a launching ground for understanding what [clients'] budgets are and how you can help out with that spend of the budget and be more of an advantage for the budget instead of being reactive to the opportunity," Schwei said. "The more proactive you can be—budget understanding, time of execution, the event side of things, and helping them spend those dollars and maximize those dollars and quantify that—versus reactive to 'Oh, I want 500 coffee mugs because that's what we did last year,' etc., I think you'll be more valuable to the customer and, in turn, it's going to be more valuable to your business."