One-Stop Promotional Apparel Solutions
Apparel orders a mess? They don't have to be. From decorating to customizing to kitting, promo suppliers are offering one-stop-shop apparel solutions for distributors that can simplify orders, add value and save on costs. Here's how.
by Amanda L. Cole
December 2020
Distributors have a lot on their plates. They're price-checking and determining product quality to meet their clients' requests. They're checking factory certifications and ensuring products meet safety standards. When it comes to apparel, they're deciding the best decoration method for the selected fabric type and ordering blank goods to send to contract decorators. Or maybe they're wrestling with the idea of bringing decoration in-house, wondering if they have the skills to decorate, if they should invest in equipment, if they can can handle hiring and managing the additional staff it would require. It can be a lot.
However, there is a way to streamline much of the juggling, especially when it comes to apparel orders. Many suppliers offer a variety of in-house services and/or have perks for using select contract decorators that can save time, money and possibly a lot of aggravation. Each supplier may have its own unique decoration offerings, but many provide a one-stop shop for decorated apparel solutions that can make distributors' jobs easier and relieve some stress (always welcome in 2020). In this story, we look at a number of ways existing supplier partnerships can streamline and simplify decorated apparel orders, add value for customers and even boost profit margins for distributors.
Supply and Decoration
Landway International, Hayward, Calif., has been in business for 20 years. HTT Headwear, Murrieta, Calif., will celebrate its 30th anniversary next year. Hit Promotional Products, Largo, Fla., is a 50-year industry mainstay. Aside from their lengthy presences in the promo industry, they all also share another common thread—decorating the goods they sell to distributors. This creates another layer in how suppliers can service the industry, but also increases the number of paths a distributor can take to decorate their apparel orders.
Landway International still relies on blank goods for 75 percent of its sales, but decided to offer embroidery about halfway through its existence to entice more customers, said Tony Lee, national sales manager for Landway International. After all, no one knows the product better than the supplier, which added heat transfer internally this year to up its game even more.
"We don't want to compete with decorators, because we wouldn't last if we wanted to compete with them," Lee said. "It's really an added service because I know sometimes that could be a difference in terms of landing an order or not."
HTT Headwear's business has evolved to meet the needs of its customers throughout its history. Formerly a blank headwear supplier, it transitioned its business model to custom and decorated headwear and apparel after the market became oversaturated with stock headwear. Now, only 10 percent of it business is stock headwear, aprons and, more recently, face masks that it keeps at its headquarters.
While domestic decoration is available with internal heat transfer and outsourced options are available for other methods, HTT Headwear said its offshore decoration is more economical as long as orders meet the 144-piece minimum and the lead time fits the client's timeline. Overseas capabilities include embroidery, patches, applique, screen printing, sonic weld, laser etch and sublimation, though the latter remains the most popular.
"I constantly, constantly look on Facebook and all the social platforms for all these suppliers and what everybody's offering," said Jamie Allen, marketing director for HTT Headwear. "For the most part, most people offer the same things, is what I find. There's certain companies that offer that specialty, and I think that HTT definitely offers that out-of-the-ordinary, out-of-the-box type of thing."
Hit Promotional Products may be more known for its hard goods, but four years ago it leapt into soft goods when a customer asked CJ Schmidt, company president, if the supplier could decorate more than 100,000 shirts for an end-buyer. Hit Promotional Products didn't even offer apparel at the time, but agreed to the project.
Fast forward to now, and apparel accounts for roughly 10 percent to 15 percent of Hit's total sales, with services like embroidery, screen print, direct to garment, heat transfer and more available near its headquarters, and in Cincinnati after Hit acquired Wear Magic's former facility for its Midwest and West Coast business. While that may not sound like a significant amount based on Hit's nearly half-billion in sales in 2019, its apparel division could land on Promo Marketing's Top 50 Suppliers list on its own, with $50 to $74 million in sales annually. However, unlike most others, Hit doesn't sell blanks. Bringing decoration in-house made sense for the supplier, as some of its 17 brands, like Levi's and Nike, require decoration under the strategic partnerships.
"We've had people come to use and ask to buy blanks, and it's just really not our thing," said Josh Appelbaum, vice president of apparel at Hit Promotional Products. "Our best solution is that single-invoice, decorated good type order. And while I'm sure we could sell blanks, it's just not our thing. That's not what we're here to do."
Meanwhile, at Issaquah, Washington-based SanMar, which grew from founder Marty Lott's parents' basement in 1971 to become a promotional apparel giant, blank goods remain the business model. But 10 years ago SanMar evaluated what was missing in its services and noticed a clear gap.
"It's the decorators themselves," said Jason Murphy, SanMar's senior strategic accounts manager for decorator and digital solutions. "And at SanMar, how are we helping to support these people that are driving an enormous amount of our business because they're decorating it?"
To resolve that issue, Mark Bailey, now SanMar's senior manager of channel sales, decorator and digital solutions, initiated conversations with the country's largest contract decorators, discovering their pain points and creating a program now known as Pack Separately, Ship Together (PSST). The freight consolidation program currently boasts 350 decorators across the country that reach a yearly volume of $400,000 in SanMar product drop-shipped to each of their facilities, with another 350 aspiring PSST decorators that are part of the supplier's heavily vetted decorator network. Those who haven't reached PSST status yet still play an integral role in SanMar's program, as the supplier can pinpoint decorators with unique specialties to match distributors' specific needs for a given project.
"We give [distributors] exactly what they're looking for, again, without having to spend tons of time researching and calling 15 different decorators to find out nobody can do it, which I've personally done," Murphy said.
Landway also uses contract decorators in addition to its internal capabilities, and refers distributors to local options when needed. "If it's a decoration method that we don't offer, but on top of that, if it's something we can't handle capacity-wise, we would recommend them locally here," Lee said. "And the ones that we work with locally here are well-versed in our product too, so that's another great thing."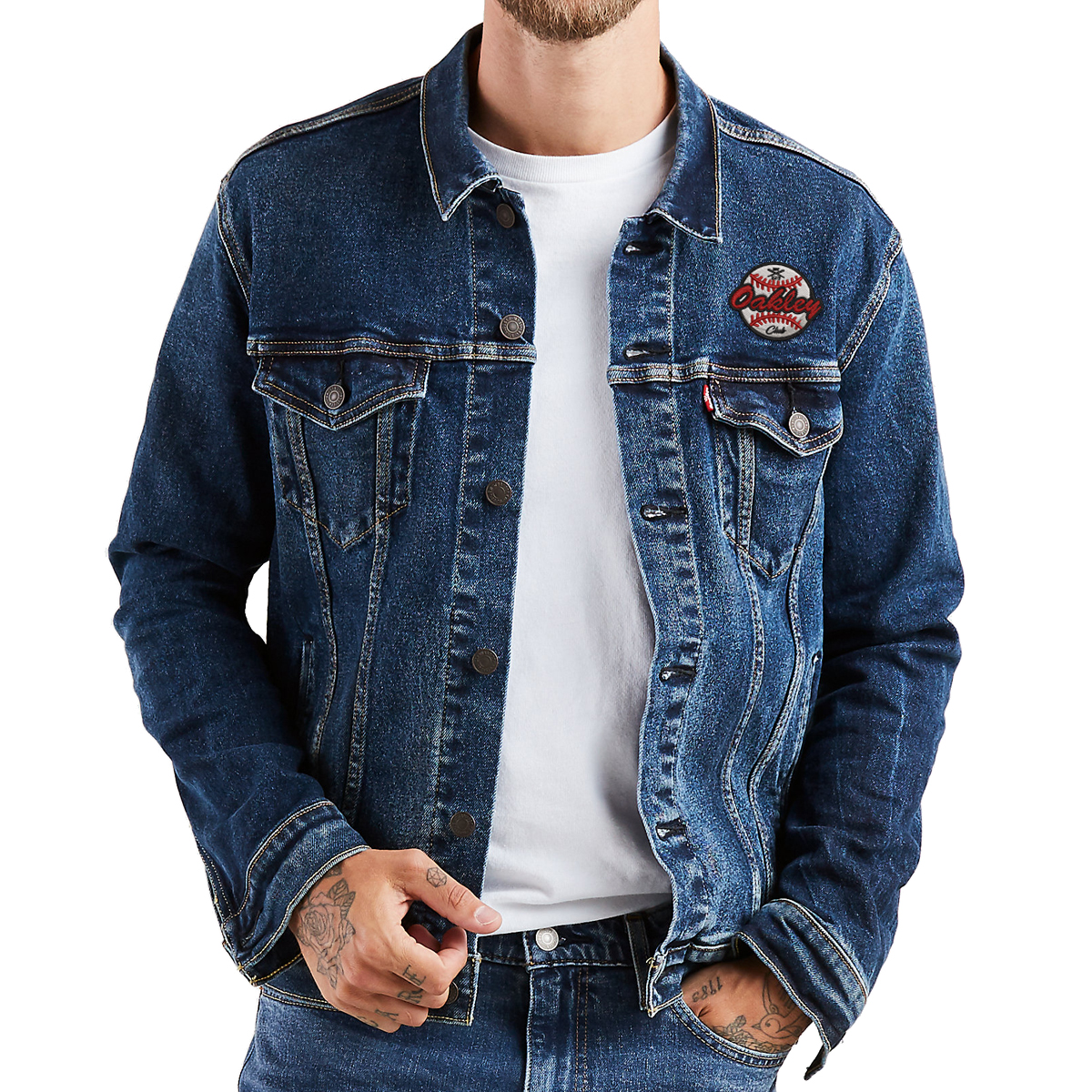 Single Invoice
There are a lot of perks when working with a supplier for decoration. But what may be the most desired aspect of having a one-stop shop is the streamlined finances and single invoice for each project.
"I think it's a great way of highlighting what we do, and saving time and saving money sometimes, and really making life a little bit easier," Lee said of Landway International's in-house decoration capability. "It's like the final piece of the puzzle. It's sending one PO in and being done with it without having to manage a few different vendors."
While SanMar relies on contract decorators, it still provides ways to simplify billing for its customers, since it has been such a popular request from distributors for a number of years. The options include making a decorator an authorized buyer on behalf of a distributor or allowing a decorator to manage purchasing for a distributor's specific end-buyer.
"So there's a few different ways that we do single invoice, but around the industry it's a big buzzword," Murphy said. "'Make it easy for me. I want to order this, decorate it with that and pay one person.'"



Free (or No) Shipping
While a single PO is a timesaver in itself, there are more opportunities to streamline your production schedule. When it comes to shipping, there are cost savings to consider. It also might help to meet a client's aggressive timelines or just improve customer satisfaction with quick turnarounds on decorated pieces. Either way, eliminating shipping can reduce costs and cut at least a day from your project.
"Whenever something is getting pulled to being shipped to a decorator, we're saving time on that shipping, because either way it's going to leave our warehouse," Lee said of Landway International. "It's probably a lot easier and a lot less stressful if it leaves our warehouse completely decorated."
In addition, shipping carriers have been known to experience delays at high-volume times of year, but Appelbaum noted that the pandemic is already straining ground shipping capacity, resulting in longer transit times and overnight deliveries not living up to their name. Hit has the benefit of using its hard goods processes and transitioning them to the apparel division to create an in-stock model that makes the process of pulling stock, decorating and shipping more efficient.
"So, one of the things that we've really been pushing is the lack of intermediary touch," said Appelbaum. "If you're buying goods from a supplier and having them shipped to a contract decorator, that is an additional step in the process that 18 months ago wasn't an issue. Now it's more of an issue. You're adding an extra day. You're counting on people to help ship and deliver everything versus placing an order for 1,000 T-shirts, us going into our warehouse, putting them on press and kicking them out in a day."
However, that shipping doesn't need to be a deal breaker, especially if it's free. Landway offers free freight with orders of $250 or more to any decorator, while SanMar offers the benefit to any decorator participating in its PSST program. On top of shipping, SanMar will waive restock fees for distributors using PSST decorators, which typically amount to 25 percent, Murphy said. That only leaves distributors on the hook for return shipping.
PSST decorators also have the advantage of seeing what's arriving the next day via a daily manifest that helps with production planning. With incoming inventory errors possibly derailing a project's timeline, Murphy credited SanMar's use of HighJump warehouse software that has improved its packing accuracy to 99.8 percent as added security in solidifying its shipment accuracy. Still, if there's an error, SanMar will replace it in the following day's shipment.
"We're really there to service [the decorators] to make this easier, so they can turn around and service the promotional products distributor better," Murphy said. "… It helps us, but honestly it really helps them more than anything else. Because when you have to order one piece because you forgot it—or because maybe the PPD didn't order it or you had an add-on that came in last minute—the cost of just that shipping alone for the promotional products distributor or the decorator [is] three times the cost of the T-shirt. It's like, 'Oh my gosh, I just paid all this freight for one T-shirt.'"
Using in-house decoration from a supplier can also remove or reduce spoilage costs. Incorrect shipments happen, but so do damaged goods during the decoration process, which is often the cost of doing business. At suppliers that decorate in-house, like Landway International, not only do they know their own product well, but if any piece is damaged, the decoration team just pulls another from its inventory and continues the project. There would be no need for any further conversation with the distributor.
"It's a non-issue that wouldn't even go out, would not leave the building," Lee said.

Comprehensive Customer Service
Having to deal with decoration issues could keep a distributor from making that next sale, so having a whole team to handle those issues is appealing. When an issue arises, SanMar's PSST decorators can communicate directly with the supplier instead of going through the distributor, which most prefer, Murphy said. If an urgent call pertains to equipment or ink, for example, SanMar has relationships with those manufacturers, and that helps with product development, as well as decorator problem resolution.
"I may be working with a decorator struggling with something and they just can't figure out what's going on," he said. "I can get details from them on what they're doing, what they're using. I have experts within those companies that I can call and say, 'Hey, one of our decorators is struggling. Here's what they're doing. Can you help me out, help the decorator out?' Sometimes they'll just give me some basic information that fixes it. Other times they may jump on the phone with the decorator directly and fix that problem."
But that assistance isn't limited to the actual decoration. Allen explained how a distributor might lack the technical expertise or the time to help an end-buyer determine the best logo for a specific apparel piece or logo design, so HTT Headwear's team can assist with its free in-house layout. There are times when the requested decoration method just isn't going to work how the client envisioned it, so the supplier can provide alternative suggestions for better options and an explanation of why the requested technique isn't ideal.
"They can send us their logo. They don't have to think about it," she said of distributors. "Say they have 10 quotes to do that day. They don't want to sit there and try to figure out a design option for their specific customer, because sometimes some of their customers don't know. That's why a lot of our customers rely on us to come up with those creative solutions for them and be able to offer their customers not just one kind of decoration but multiple types of decoration."
Value-Added Services
With a retail-inspired private label, polybagging and hang tags, Hit Promotional Products has all the added services of a typical contract decorator. However, Appelbaum doesn't see the company as a competitor. Instead, he described the supplier as more well-rounded for its customer base than a contract decorator that may only have select capabilities.
"I think it's something moving forward [that] people are going to choose to just spend the upcharge money on a nice relabel for a private label look and a polybag and a hang tag," he said. "And all of a sudden, your 500-employee company order looks like they ordered something from Nordstrom or whatever," he said. "I think that's valuable, right? We're adding value in all the right places in the marketplace now. That's where we need to be. We need to continue to add value in all the right places."
In addition to standard value added options, HTT Headwear utilizes an existing opportunity—that is essentially packaging—as a marketing piece for clients.
"So every hat comes with a cardboard piece on the inside of the two front panels. It's just how they're shipped," Allen said. "So, we take that cardboard and we can actually print on that cardboard, so we can make it a coupon for an end-user, like a 10 percent off, or a 'Hey, visit us on our website.' It's just an extra marketing piece for our customers to be able to use, and it's something that already comes standard on a hat."
Aside from add-ons, services such as fulfillment can be a key piece to a project. HTT Headwear is behind a lot of fulfillment programs, including a large uniform project for Target, which has daily orders coming in from different stores.
"If a company can supply the goods and also distribute the goods, again, you're dealing with one company as opposed to multiple," Allen said. "So you're not having to ship your goods from offshore to a distribution center and set up that distribution center from there and then out to your clients. We're making the product, it comes to our facility and we just distribute it from here."
"One of the things we've worked really hard at over the last couple of years is making sure that apparel is not just an add-on for convenience. People are coming to us specifically for apparel programs in conjunction with their hard goods programs, and they're attacking both equally."

—Josh Appelbaum, vice president of apparel, Hit Promotional Products
Streamlined Kitting
Kitting took off in popularity during the pandemic as businesses looked for effective ways to thank or motivate employees who had shifted from working at company headquarters to working from home. With its apparel division, Hit Promotional Products was able to jump into some large kitting programs, since it had the advantage of already having distributors' hard goods promo programs. But requests for kitting have surged this year as the tactic has evolved into a way to show appreciation to virtual event attendees and more.
"One of the things we've worked really hard at over the last couple of years is making sure that apparel is not just an add-on for convenience," Appelbaum explained. "People are coming to us specifically for apparel programs in conjunction with their hard goods programs, and they're attacking both equally."
On top of that, drop shipping to end-users has become an industry staple with people working from home and attending formerly in-person events virtually. The success of a kit, of course, relies on it reaching its destination on time. This year, that often means hundreds of destinations.
"What we're seeing is the product landscape and product offering has changed dramatically, so we're seeing some companies—their spend is more based in longevity, so apparel is a great option there," Appelbaum said. "Or, it's based strictly on the ability to drop ship to hundreds of locations, which is something that Hit is well-known for and quite proficient at. It's really just about the ability to offer I guess what's needed at the moment.
"... Having some inventory, having great hard goods inventory and the ability to drop ship has been vital to what the new distributor landscape is," he added. "People are not in offices as much as they used to be (or not at all), companies aren't having big sales meetings, big conventions, stuff like that, so the ability to provide a rounded offering, but then also drop ship at an affordable clip is everything in our space."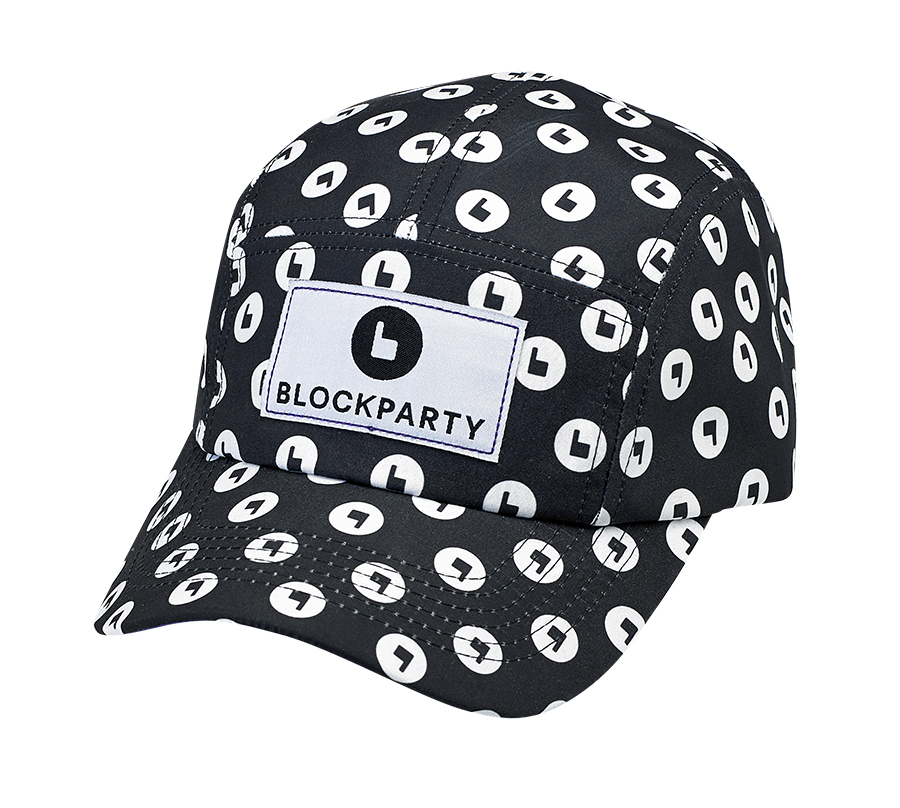 Custom Apparel Programs
While custom requires a minimum quantity and a set amount of lead time, the options are basically endless. Landway gets requests for variations on base styles, like an additional pocket or a specific type of zipper, as well as full custom for its program that has a semi-flexible baseline of 600 pieces.
"So a lot of times we run into a situation where someone definitely wants to be different," Lee said. "They want their corporate color, so they want their blue, for example. We're here in Silicon Valley, so let's take the Facebook blue, for example. They want that exact blue, and so they'll do a PMS color match in that dye specifically
for them."
HTT Headwear's entire business model is based on custom apparel. Aside from that small portion of blank goods it sells from its headquarters, fabrics are stored in the supplier-owned factory in China, with pieces made to order and decorated before being shipped to the U.S. Its Quick Delivery headwear program delivers in 22 days.
"Our customers are able to pick and choose their fabrication, their colors within that fabrication, so they can take a panel—they can make the back panels one color, the front panels another color," Allen said. "It's not something stock where they're stuck with that color. They can sort of create their own look based on our in-stock fabric and color combinations that we offer, which there are thousands of ways that they can design the hat."
While currently only available overseas with varying turnaround times of up to 120 days, its Fast Sustainable Products apparel line will soon come stateside to allow for quick-turn solutions with lower quantities for its line of polos, tees, fleece and more. The new cut-and-sew facility will be based in Atlanta.
"People don't always plan ahead for their projects ... so adding that to our business—like I said, we're just getting that up and running—it's just adding another benefit to our clientele to be able to offer a stateside cut-and-sew program where we bring in the fabrications from China and our patterns from China, and that's all stored in that facility stateside. And then we do a custom, low-quantity run here."
Choosing a Decorating Partner
With so many options for decoration, it's difficult to determine which suits your business and services your clients the best. There are many factors to consider, such as quality, available decoration methods, decorator location and shipping, among others. But the same decision doesn't need to apply to every project. That may complicate things more, but it also provides options depending on a project's needs.
As Landway International expands its internal decoration services, Lee understands distributors may already have a trusted decorator. If the same decorator has been completing a particularly complex project for years, it may not make sense to switch it up.
"If they have somebody they're trusted for a long time, they'll probably go through a [contract] decorator," Lee said. "... When it's a high stitch count and a complicated logo, or anything with multiple locations, I think that's a great reason why they'd stick to their decorator and maybe not go with us."
While Murphy cites relationships and desired decoration services as key aspects of finding the best decorator, geography can also play a key role in determining which decorator should complete a given project.
"If they order a product, and it gets decorated and it ends up going back to them to then be fulfilled, then it would be best to have it close to them," he said. "If you're just doing decoration and it's going to another state that's very far from them and they want to save on shipping, then it may not be a bad idea to have a relationship with someone a little closer to that state. That way, it's a lot less outbound shipping."
While Appelbaum noted his answer is different this year, in general, he advised distributors to find the path of least resistance.
"For us, our big selling feature, quite honestly, is the stock model and the ability to produce all the way from concepts to delivery in one building, which I think is a big deal," he said. "Given all the single-source solutions in the industry, there are still not a lot of companies who can say that they can go from PO drop to art proof to virtual proof to physical proof to production to delivery all in one spot. Again, that's something that I think is a differentiator."