How a top supplier and top distributor have navigated the mergers and acquisitions landscape—plus, what to know if you're buying or selling, and what's in store for print and promo industry M&A in 2021 and beyond.
by Amanda L. Cole
May 2021
When BIC Graphic (now Koozie Group) purchased IMAGEN Brands in December, it was part of the former's ongoing strategy to increase its rank in each product category. David Klatt, CEO of the rebranded Koozie Group, Clearwater, Fla., said the biggest part of his company's plan of action is building a foundation for sustainable and scalable growth. That will be achieved through a combination of organic growth—with the help of improvements to areas like product development, manufacturing, marketing and customer service—and mergers and acquisitions in order to push the supplier toward the top of every product category.
"We would look to buy a particular company, then to add it into our foundation and allow us to either get to No. 1 or No. 2," he said. "So we aspire to be No. 1 or No. 2 in every category. We clearly aren't. We're No. 1 in pens, writing instruments, right now. We probably have all we need within that given category, but you never know."
The company's objective wasn't hindered in 2020. In fact, Klatt believes Koozie Group was already No. 1 in calendars, with the February acquisition of HotLine Products, St. Paul, Minn., solidifying its position. And the deal with IMAGEN Brands, Mason, Ohio, may add some weight to a slew of categories. But Koozie Group is not done yet. Klatt is interested in areas where there could be growth in profit, sales and even innovation, though he couldn't disclose specifically what the Koozie Group team is eyeing next.
"It's tough for me to tell you which categories those are, because it would tip your hand," he said. "But you know the big categories. We're definitely interested in those, but clearly we want to have a path to be profitable within those categories."
While Koozie Group was busy, most companies didn't see the same level of M&A activity over the past year. In fact, some actively avoided it. Let's take a look at the impact of the pandemic and what 2021 holds, as well as advice from some of the industry's M&A experts for print and promo businesses looking to buy or sell.
Pandemic Rewind
While the pandemic may be winding down in the U.S., there's a lot to learn from the past year. It's well-documented that when most nonessential business halted in March 2020, so did a lot of print and promotional sales. And M&A followed suit, said Jamie Watson, chief operating officer for Certified Marketing Consultants, Huntertown, Ind. "The only deals we closed were done so out of necessity," she said.
In promo, we saw HPG, Braintree, Mass., close the acquisition of Webb Company, Eagan, Minn., in August, while Fanatics acquired WinCraft—based in Winona, Minn., and known as Larlu in the promo space—late last year. Meanwhile, another supplier received private equity backing with S&S Activewear, Bolingbrook, Ill., going that route earlier this year. On the distributor side, activity has been quieter, but there were a few big deals with Stran Promotional Products, Quincy, Mass., netting Wildman Imprints, Warsaw, Ind., in September 2020, Los Angeles-based BAMKO LLC acquiring Seattle's Gifts by Design in February 2021 and Overture Promotions, Waukegan, Ill., also receiving private equity backing earlier this year.
HALO Branded Solutions, Sterling, Ill., closed a deal in January 2020 with Axis Promotions that allowed it to add a presence in New York City. That was pre-pandemic, though, and the distributor—typically active in the M&A space—opted against pursuing any more mergers or acquisitions since then.
"So when the pandemic first broke out, we were very concerned with the survivability of many companies in our industry," Marc Simon, CEO of HALO Branded Solutions, said. "We were very focused on preserving what we had and not putting ourselves in undue risk. So our first order of business was to tend to HALO rather than focus on external opportunities that might arise."
After preparing for the worst, the distributor stabilized its business after deeming the worst had passed and operated quite successfully upon finding opportunities in the sales environment at the time, Simon noted. When he began to consider the possibility of acquisitions, uncertainty remained when it came to business valuations with sellers unwilling to sacrifice value and HALO Branded Solutions not knowing if that value would be sustained after the pandemic.
"Would their customers stay in business? Would the nature of the sale of promotional products change?" said Simon. "Many companies had pivoted to the sale of PPE, and [there is] great difficulty in valuing a company based on PPE sales if there is concern that the sales would not be sustained over the long term. So everybody had to recalibrate and take time to figure it out."
On the other hand, M&A hasn't slowed down much on the print side. PDF Print Communications Inc., Signal Hill, Calif., added Bestforms, Camarillo, Calif., to its roster of acquired companies in May on the supplier side, while distributor The Shamrock Companies, Westlake, Ohio, nabbed Cincinnati Print Solutions, Milford, Ohio, in October. And those are just among the 10 deals that Corporate Development Associates, Scottsdale, Ariz., helped to close last year. Though three of them were pushed from 2019 to early 2020 for tax reasons, none of them were a result of the pandemic, Jim Anderson, the firm's founder and president, said. He also noted the top two reasons why print businesses are sold are the owner's age or health. That's why print M&A has remained relatively robust over the past year.
"A lot of the promo distributors are in their relative infancy," Anderson said. "When I say 'relative infancy,' a lot of them are probably ... less than 10 years old. ... We have print distributors that [have] more than 50 years in business. And you know if somebody's in business for 50 years, they're probably going to be in their 70s."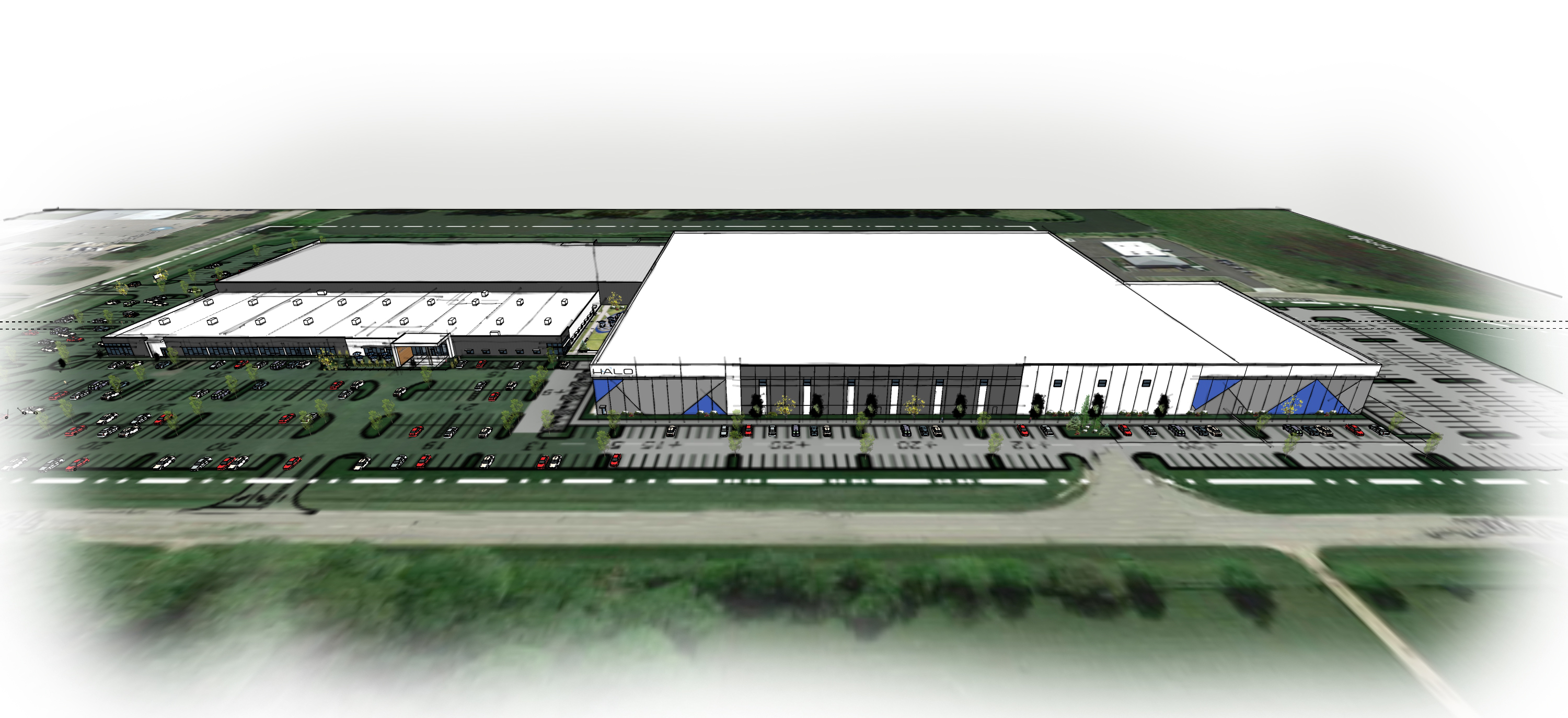 If You're Buying
There are many things a buyer must assess during a merger or acquisition, but Watson—who worked on the deal where New York City-based The Sourcing Group acquired the assets of former Top 50 distributor A Brand Company, Charlotte, N.C., in June—listed having a financial expert as key.
"Our industry is strong in the marketing side, but not as strong on the financial side of the business," Watson said. "If you don't understand the financial synergies when buying a company, it's time to turn to a trusted CPA or other adviser to help you navigate those waters. Any number of surprises can turn up when buying a company, but the right due diligence can help you mitigate that risk."
At both HALO Branded Solutions and Koozie Group, there isn't a dedicated M&A team, but a collection of executives that bring different elements to the table and can evaluate whether a sale is a good fit and value. Simon said he has an array of criteria that included an in-depth look at if there is more value in the combined companies versus standing alone. For example, does one have a service or capability that can benefit the other? However, Simon admitted it always starts with the people.
Klatt agreed that people and culture are a big portion of the acquisition equation, and similar values lead to a smoother integration progress. He saw promise in the IMAGEN Brands leadership team that includes Lisa LeMond, vice president of sales and customer service; Randy Sams, director of operations for IMAGEN Brands' Doniphan, Mo., facility; Mike Qualters, director of customer service; and outgoing president Paul Lage, who just happened to be CEO of Norwood Promotional Products when BIC acquired the company in 2009.
"It hasn't been this big process of 'OK, your values are over here, and our values are over here, and we somehow have got to meet somewhere,'" Klatt said of the IMAGEN Brands integration. "The values are right on top of each other, and you can see that when you meet the people or interact with the people. Then from that perspective, it makes it a lot easier as a jumping off point."
Much of preplanning goes into how integration will occur as well. For Koozie Group, that meant shutting down the Hotline facility and moving the business into its Sleepy Eye, Minn., location, which is currently in progress. IMAGEN Brands warranted a different approach. Prior to IMAGEN Brands' sale (which included sister company MCM Brands, Fletcher, N.C.), the company was already in the process of rebranding and consolidating industry numbers for Crown and Vitronic to represent IMAGEN Brands as a whole. Koozie Group decided to continue that momentum and keep IMAGEN Brands as a standalone entity, with LeMond reporting directly to Klatt.
"To lose the brand and to switch it over maybe all under BIC Graphic or Koozie Group now, I believe would be a mistake because I think you'd lose that business," Klatt said. "I think there's enough case history of mistakes made in the industry where people try to do that and it doesn't make a lot of sense. Plus, when you look at a lot of the other businesses out there that you'd be interested in—and a lot of times they're owner-led or there's a founder in place or really strong CEOs—I want them to feel welcome to come be part of Koozie Group, so we can hope that one plus one equals four or five."
If You're Selling
Just because an owner isn't looking to sell right this moment doesn't mean the process shouldn't begin now. Watson advised understanding the value of the company and developing a plan for when and how to exit the business. In her experience, an unplanned sale doesn't typically favor the seller.
"You can always adjust the plan, but you have to start somewhere," she said. "You wouldn't start a trip without a destination in mind. The same applies to running a business. Have an ultimate goal, and if that goal is selling the company, you need to make a plan."
Just like with buying, there are a lot of elements that go into that plan, but marketability is an aspect. The biggest issue Anderson encounters is when a distributor owner still controls the vast majority or all of the company's accounts as his or her own. That scenario causes two issues for a potential buyer. One, under the new owner, existing clients will now be seeing a new company name and a new sales representative, which could increase the likelihood of that client finding a new print and promo provider. Two, if the seller plans to stay on, the new owner will owe that employee a lot of commissions for all those active accounts.
"We have one client right now that we're having trouble marketing because he has never ever really given up his account base and 60% of clients are his that he still handles," he said. "And here's a guy in his mid-60s. … He has no kids in the business. Well, he should have gotten a junior in there and began dishing off some of those accounts to someone else other than himself. That's something I would encourage any print distributor that is thinking of selling within the next three years [to do]."
Aside from readying a company to sell, a lot of time and energy go into making a deal like that happen. Anderson pointed out that closing a deal on a business is not as simple as most of his clients expect it to be.
"The vast majority of people we deal with have never sold anything in their lives other than a house," he said. "They sold a house. They bought a house. And they think selling the business is—'I'll call this broker. He'll do something. He'll make up a listing, and I should have offers here within a month.' Well, it doesn't quite work that way."
Anderson estimates that it takes nine months to a year to close after signing an engagement letter indicating the owner's plan to sell a business. Then comes the process of finding the right buyer.
In Koozie Group's case, companies who wish to sell—that included IMAGEN Brands' parent company—typically first approach its Miami-based private equity firm owner, HIG Capital, which has invested more in the supplier to help make the recent deals. As for HALO Branded Solutions, it gets a reputation boost from its track record of 40-plus acquisitions across 17 years and word-of-mouth recommendations from both prior sellers and affiliate owners—who own their distributorships but rely on HALO Branded Solutions for its accounting and billing services, buying power, technology, marketing, financing and more. Simon takes pride in those word-of-mouth recommendations. And those conversations, with potential sellers sharing their pandemic-related pain points and desire to sell, have been ongoing.
"The key is we're open and honest in our communications with the principals in these companies," Simon said. "They've become friends of ours. We've bonded over having to face the same sorts of challenges and issues as each other. In several cases, we've agreed that we want to stay in close touch. We want to see how business activity resumes and regrows. … At least if we can't do a deal today that meets the reasonable objectives that the target owner would have, perhaps in three months or six months as the dust settles, we can."
And when those conversations get serious, value and cultural fit play a role for sellers, too. If the seller plans to stay on board with the new owner, obviously that seller will want to enjoy the new workplace culture for the years leading up to retirement. However, if they're planning to retire, sellers may find value to be the main priority, but oftentimes they'll still be looking out for their company's employees.
"The one good thing about our industry, which is great versus any other industry, is that it really is like a team, and it's a family within each of these businesses," Klatt, who joined the promo industry three years ago when he stepped into his current role, said. "So, I would even say a lot of the people that go to retire still consider that team that they're retiring from, or leaving, or selling, as still part of their family, so it would be important for them to have their people looked after properly, and I think that's a big part of it."
Watson added that some entrepreneurs just love building and selling companies, but she also saw a trend of print and promo businesses reaching a point where they need help to grow any further.
"On the distributor side, we see a lot of medium-sized distributors who just don't want to invest in infrastructure and have taken the company as far as they can," she said. "Selling to a larger player alleviates the need for the founder to invest additional capital, but still allows the company and its employees to keep growing."
"Many companies had pivoted to the sale of PPE, and [there is] great difficulty in valuing a company based on PPE sales if there is concern that the sales would not be sustained over the long term. So everybody had to recalibrate and take time to figure it out."

—Marc Simon, CEO, HALO Branded Solutions
M&A Outlook
The in-progress deals that the pandemic essentially shut down have restarted now, Watson said. Buyers began to express interest in starting or continuing acquisition strategies at the end of 2020. On top of that, the backlog of that 2020 inactivity is rapidly increasing so far this year, so she expects mergers and acquisitions to become visible to the industry with a spike in closings in the second and third quarters. "At present, we have more deals under contract than we ever have before with even more in the pipeline," she said.
As the economy recovers, with vaccines and the American Rescue Plan Act helping to accelerate that, Simon is optimistic about M&A and also predicts that activity will pick up this year. That includes at his own company.
"We can start to be a little bit more aggressive, a little less conservative," he said. "... We're seeing companies that are coming to grips with the reality of where they're at. They understand which of their customers are gone because the business shut down or changed dramatically, or they lost key contacts that they depended on at a company [because they] may or may not have their jobs anymore, so they may have to start over with that. … People are feeling like the dust is starting to settle, and, as a result, I believe that acquisition opportunities and activity will be picking up. And we're seeing it already."
One trend that seems likely to continue is that of consolidation for both suppliers and distributors, though Simon noticed it's happening more on the supplier side. It's that industry fragmentation that attracted Klatt to his current role. Koozie Group holds only a small share of the industry's total sales even as it continually places within the top 10 in sales among industry suppliers.
"We're still such a small piece, and there's so much fragmentation out there," he said. "It just seems like it's ripe for some major consolidation."
The same holds true for print, Anderson said, noting the vast number of manufacturers producing essentially the same products and the appeal of selling to companies like Ennis, Midlothian, Texas, which most recently absorbed InfoSeal LLC, Roanoke, Va., in December 2020.
"Many of them are not as profitable as they'd like to be, and one of the reasons to sell to Ennis is you take advantage of Ennis' buying power and Ennis' incredible ability to run the companies the way they should be run," Anderson said. "They get them lean and mean, and start making some good money. And Ennis makes a lot of money."
Additionally, private equity may help fuel the consolidation. HALO Branded Solutions is also backed by a private equity firm. In fact, its current owner, San Francisco-based TPG Growth LLC, is its fifth private equity firm over the past 18 years and has indicated a desire to put more money into the distributor if needed. Capital like that helps companies grow with acquisitions in addition to expanding technology and capabilities, like kitting and warehousing. In turn, this helps to grow business and helps a company's appeal for that business it's seeking.
"Larger companies are becoming far more discerning regarding who they're going to rely on for this vitally important business service that they're getting from us, from our industry," Simon said. "And size matters. And if you have a strong balance sheet and you're a strong company, it's very helpful in competing to win business from medium-sized and larger companies. They want to know they're dealing with somebody who can keep up with them."
With its financial backing, Koozie Group continues to actively invest in all aspects of its company, and Klatt hopes it pays off as M&A activity heats up.
"It seems like all these things are going to, again, build that foundation, so that if the flood gates open or if we selectively pick off some acquisitions that makes sense for us and for the company we're acquiring, we're going to be in a great spot and ready to go with those companies," he said. "I really do believe someone is going to do it in a big way, and we have a plan that that someone could be us."