Why Is Kanye West's Merchandise Making Millions?
About a month ago, Kanye West hosted his Yeezy 3 fashion show and "The Life of Pablo" album listening party in Madison Square Garden. Tickets sold out in minutes, and those who were quick enough to snag tickets were able to purchase special-edition merchandise for the event.
The line for the merchandise seemed miles long with patrons shelling out hundreds of dollars just to sport a jean jacket with the album's lyrics imprinted on it.
Then, last weekend, Kanye did something that no artist has ever done—he held a pop-up merchandise shop in Soho, New York City. Admittedly, I joked about the ridiculousness of the concept: who is going to make the trek to New York City just to buy an overpriced T-shirt?
The answer surprised me. Apparently, a lot of people stood in the hour long lines just to purchase these "exclusive" apparel products. West proclaimed in a tweet that the Pablo pop-up shop sold $1 million in merchandise over the weekend.
but there is no other brand that could sell 1 million dollars of clothing in 2 days from 1 location!!!

— KANYE WEST (@kanyewest) March 22, 2016
$1 million!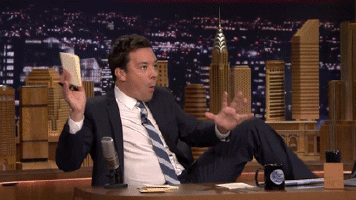 And while the artist has a tendency to exaggerate, the evidence seems to back up his claim. Even though the event wasn't announced until Thursday afternoon, hoards of shoppers lined up to buy the merchandise that retailed from $35 for a beanie to $400 for a jacket.
It was hard to get my mind around it: Why would people put themselves through so much physical and financial distress just to buy a T-shirt? It's not that the merchandise, itself, is anything drastically different—the T-shirts were printed on Gildan Heavy Blend tees.
I've come up with a few reasons, and, perhaps, distributors can use these tips for their next promotional campaign. You know what they say, if you can't beat them, join them.
Kanye is able to anticipate what makes a cultural frenzy. By announcing everything, at the last minute, on Twitter, he is able to create what is akin to a social media tornado before any information is even available.
He drums up curiosity. The only thing the artist said was that there would be a pop-up shop at a particular address in Soho—no other details about the prices or what exactly would be available. People wanted to be a part of the intriguing event.
Everyone knows these items will sell out fast and practically never be available again. Everyone loves exclusive purchases. I made the mistake of attempting to buy my boyfriend Yeezy Adidas sneakers, and it was impossible because everyone wanted to get their hands on them, even though the design itself wasn't anything groundbreaking.
The merchandise is a genius investment. Within hours, the T-shirts, jackets and hats were on eBay for exponentially more than what they were purchased for. That's a greater return on investment than a Birkin bag! "I'm a Kanye West fan—he changed the game. But I'm a businessman, too," said an event attendee to WWD.
Of course, outside of partnering with Kanye West, it's virtually impossible to create that much enchantment around one merchandise event, but it's time you start thinking of your collections as exclusive. Limited-edition prints and special-event silhouettes could be your next successful ventures. Maybe it's time you started tailoring your business after West's business model. After all, it definitely is paying off.
E
Hannah Abrams
Author's page
Hannah Abrams is the senior content editor for Promo Marketing. In her free time, she enjoys coming up with excuses to avoid exercise, visiting her hometown in Los Angeles and rallying for Leonardo DiCaprio to win his first second Academy Award.